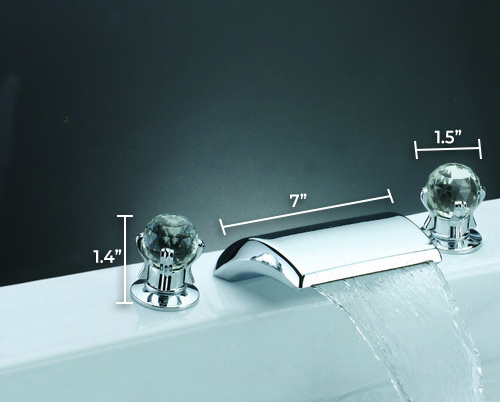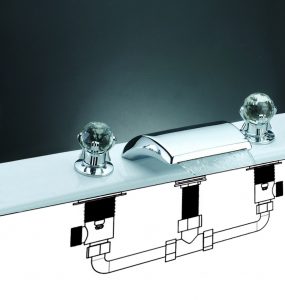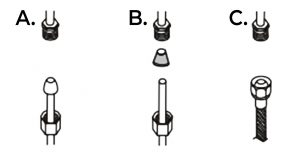 Important: Remove the aerator and let both hot and cold water run for one minute. This will help clean any debris that might otherwise clog the system. Replace aerator.
Test system for leak.
Maintenance: Simply rinse the surface with clear water or mild liquid detergents (if necessary). Dry the faucet with a clean soft cotton cloth. Do not use any cleaning agents containing acids, polish abrasives, or harsh cleaners.
Connect to water supply lines with either:
(A) 3/8" O. D. copper tubing (ball nose risers with the coupling nuts or:
(B) 3/8" copper tubing (no ball) with supplied tube head interior connector or:
(C) IPS faucet connectors (1/2").
Check for leaks
Important: Tighten connection with two wrenches to prevent damage to the tube body. Be careful not to bend the stem as this will void the product warranty